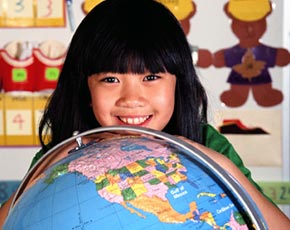 Americas Education Guides are thriving,even in this challenging economy! These popular guides and website cover accredited public and private schools (preK-12); colleges and universities; and other educational facilities in several major metropolitan areas of the United States. The guides are a huge hit with families seeking critical information about local educational options including test scores (SAT, FCAT, etc.); school ratings; private school data; demographics; state requirements and more! More and more advertisers are seeking exposure to this audience and recognize the brand value of education.
We've recently begun securing territorial partners including independent publishers, major newspapers or other experienced B2B sales professionals. We produce the publication and website and our partners are commisioned on sales. AEG offers two business models, including a straightforward license arrangement or a simple revenue-sharing plan. Either way represents a tremendous opportunity to be involved in a highly-valued, specialty publishing business and generate significant revenue.
AEG currently operates in Jacksonville, Orlando, Tampa, Palm Beach and Miami, FL and the Hampton Roads area of Virginia. We are currently in talks with interested Partners in several other major market areas, but many territories are still available!
AEG is endorsed by the Department of Education in every school district it operates in, as well as the Governor of each state. Our year-long distribution model offers long-term media value and great potential for advertiser ROI. These selling points are particularly valuable in the current economy.
For more information about licensing and marketer partnership opportunities with AEG, please contact Mike Clements at 904.249.1719 or fill out our online form.